2019 Recipient Public Service Award
CINA LAWSON MPP 2001 FIRST MET the president of Togo when he visited New York for the United Nations General Assembly in 2009. She was working in Manhattan, developing data infrastructure services for Orange Business Services' public- and private-sector clients, and the two discussed the challenges and opportunities facing the telecom sector in West Africa.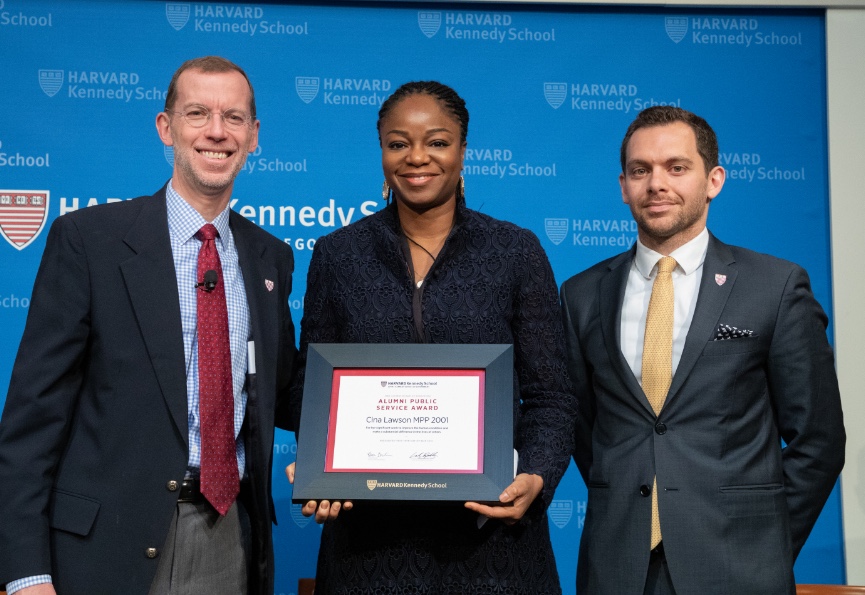 When President Faure Gnassingbé was reelected in 2010, he remembered their conversation and asked Lawson to join his government as the minister of posts, digital economy, and technological innovation. Since assuming that position, she has significantly expanded access to both the internet and financial services in Togo.