Women comprise 51.7 percent of the Class of 2024 so far, with more than ever headed for a concentration in the sciences.
Harvard accepted 895 students to the Class of 2024 today from a pool of 6,424 who applied under the early action program, with additional candidates slated to be admitted in March as part of the regular-decision process.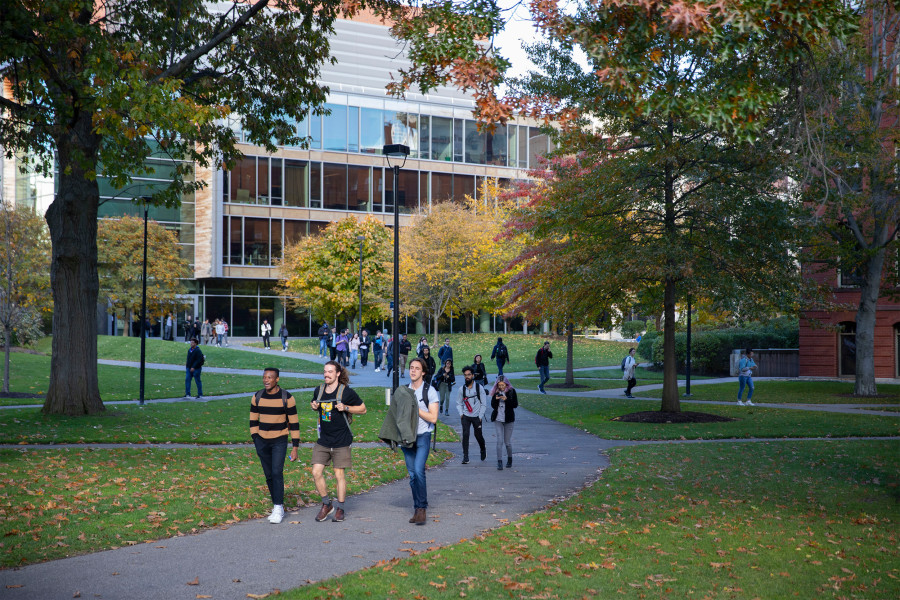 "We are excited about the many accomplishments of this group, and we are enormously grateful to the faculty, students, and alumni who helped to attract these extraordinarily talented students to Harvard," said William R. Fitzsimmons, dean of admissions and financial aid.
Women comprise 51.7 percent of those admitted thus far, compared with 51.2 percent last year and 47.2 percent two years ago. "This is an encouraging result, and certainly a long way from the 4-to-1 male-to-female ratio of decades ago," said Fitzsimmons. "Continued increases in the percentages of women interested in the physical sciences, engineering, and computer science bode well for the future, especially in the light of the opening of the new facility for the John A. Paulson School of Engineering and Applied Sciences (SEAS) this fall." MORE