Overview
All who are selected to participate in CFR's Blavatnik Internship Program and Robina Franklin Williams Internship Program receive training in the field of foreign policy and international affairs as well as skills training in writing, research, program planning, and much more.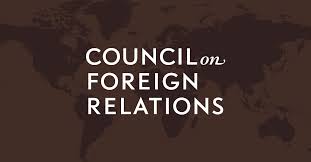 The intern will gain familiarity with African political and security developments and/or terrorism, African history, corruption, transnational crime, democracy, gender issues, and governance. They will improve upon writing and editing skills, and gain the ability to compile and analyze research with minimal oversight.
CFR internships are paid, require a 14 – 18 hour commitment, and are filled on a rolling basis.
The major responsibilities of this position will include (but are not limited to):
Conducting research as requested by the research associate and/or fellow on a variety of topics related to Africa Policy
Assist with writing and editing content, including research memos and briefs, blog posts, book chapters, and other publications, as needed
With the support and guidance of the supervisor, contribute to and/or draft blog posts
Track daily news reports that are relevant for the department
Assist in logistical support for meetings, including but not limited to preparing distribution materials, helping with guest check-in, and guiding visitors during roundtables and other departmental events, under the supervisor's direct supervision
Qualifications
Undergraduate or graduate student (preferred) with background in Africa studies, conflict resolution, international relations, development, political science, or a related field
Excellent research, writing, and editing skills
Strong Microsoft Office skills (Excel and Word) and research skills
Familiarity with social media, crisis mapping, or GIS a plus
French, Arabic, or Portuguese language skills a plus, but not required
About CFR
Founded in 1921, the Council on Foreign Relations (CFR) is a leading nonprofit membership organization, research center, and publisher, with headquarters in New York, an office in Washington, DC, and programs nationwide. It is dedicated to increasing America's understanding of the world and contributing ideas to U.S. foreign policy. CFR's 5,000+ members are leaders in international affairs and foreign policy. CFR also publishes Foreign Affairs, the preeminent magazine on global issues, and provides up-to-date information about the world and U.S. foreign policy on its award-winning website, CFR.org.
CFR's Internship Program is made possible through the generous support of the Blavatnik Family Foundation, the Robina Foundation, CFR members, and the family and friends of Franklin Williams.
The Council on Foreign Relations is an Equal Opportunity Employer. Quality, diversity, and balance are the key objectives sought by the Council on Foreign Relations in the composition of its workforce. MORE