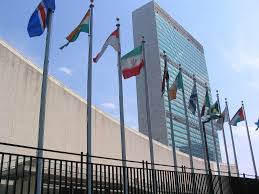 The World Bank Group is bringing a third delivery of the free Massive Open Online Course (MOOC) on Citizen Engagement to be launched on February 7, 2017.
Following two successful offerings in 2015 and 2016 to over 26,000 participants around the world, this latest version of the course includes a fifth module that looks at Citizen Engagement in practice. Developed jointly by the World Bank Group Open Learning Campus (OLC), the Citizen Engagement Secretariat, the Governance Global Practice and the Social, Urban and Rural and Resilience Global Practice, this free 5-week course is hosted by edX.  It has been developed in partnership with the London School of Economics (LSE), the Overseas Development Institute (ODI), Participedia and CIVICUS.
To register for the course and join the conversation: http://bit.ly/cemoocedx
The course is taught by a number of leading experts in this field, including Beth Noveck, Director of the GovLab at New York University, John Gaventa Director of Research at the Institute of Development Studies at University of Sussex, Rakesh Rajani, Director of Civic Engagement and Government at the Ford Foundation, Danny Sriskandarajah, Secretary General of CIVICUS and Jonathan Fox, Director of the Accountability Research Center at American University.
This third offering of the popular course features practitioners implementing different Citizen Engagement approaches in various sectors including water, health, and education in Ghana and Kenya. They discuss how Citizen Engagement tools and mechanisms are adapted for their specific country context and sector while examining practical challenges and lessons learned.
More – Click here