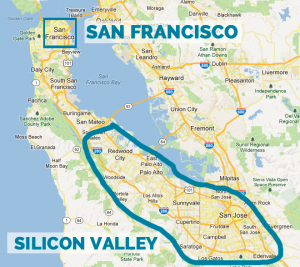 SANTA CLARA, CA – The African Diaspora Network has partnered with International diaspora Engagement Alliance (IdEA) and Homestrings to bring to the Valley the inaugural African Diaspora Investment Symposium. The event will take place January 29-30th at the Biltmore Hotel and Suites in Santa Clara, California.  
The event features accomplished entrepreneurs, private equity firms, venture capitalists, educators, foundations and not-for-profits. Keynote speakers and panelists represent organizations such as Google, U.S. Agency for International Development, VC4Africa, DraperDarkFlow, Savannah Fund, Global Fund for Women, the World Bank, Calvert Foundation, and IDEO.org.
The 2016 African Diaspora Investment Symposium is the first ever Silicon Valley convening to bring together leaders of the Diaspora and Africa invested in entrepreneurship and the future of the home continent of Africa. Its active and purposeful panels and workshops focusing on the role of the Diaspora distinguish it from previous Africa-specific forums. Through human-centered design we will build new links between African entrepreneurs and Silicon Valley, showcase new investment channels to support the new generation of African entrepreneurs, and empower African entrepreneurial professionals to be promoters of Africa's story of dynamic growth.
The symposium showcases the African diaspora's contributions to investment and entrepreneurship in Africa, the US and Europe. Attendees have the opportunity to network with key stakeholders active in Africa's dynamic growth scene. Day One offers workshops, panels and an investment boot camp to the first one hundred registrants, along with an invitation to an evening networking reception. Day Two is split into morning and afternoon sessions on "New and Emerging Investment Opportunities in Africa" and "The Changing Investment Landscape in Africa." The symposium concludes with a "Take Action!" assembly where attendees will share innovative ideas and fruitful partnerships that came about throughout the conference sessions.
African Diaspora Network is a growing, diverse community of committed individuals, non-profits and for-profits, philanthropists, universities, students, community leaders and more. Our mission is to mobilize, inform, engage, and help Africans in the diaspora to collaborate with social entrepreneurs, innovators and business leaders in order to invest in and improve the lives of everyone on the African continent.
Tickets to the African Diaspora Investment Symposium can be purchased online at http://bit.ly/1K5Puw4. For questions, please e-mail Brittan Stockert at [email protected].
http://africandiasporanetwork.org/