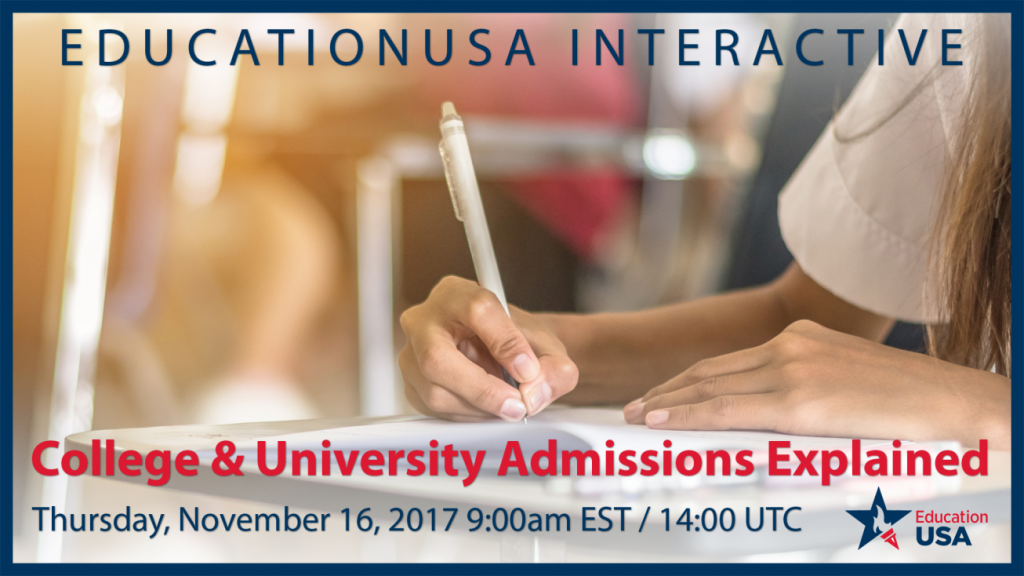 Want to go to a U.S. college or university, but don't know where to start? Join EducationUSA for an interactive webchat on "College and University Admission Explained." Experts on U.S. higher education, international students and U.S. Department of State will discuss how the admission process works and answers your questions! Learn how you can stay on track and improve your chances of getting into a school that's a great fit for you!
Learn about:
·         Admission Timelines
·         Financial Aid and Scholarship packages
·         How your application is evaluated
·         How decisions are communicated to applicants
This online discussion is free and open to the public. The program will include a moderated conversation with questions submitted live from the online audience and is also part of our observance of International Education Week.
Contact your nearest EducationUSA Advising Center to see if you can join a group watch party or join from your home computer or mobile device by going to the EducationUSA Facebook page on the day and time of the event:  https://www.facebook.com/EducationUSA. MORE – CLICK HERE