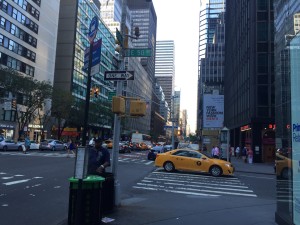 The MacArthur Foundation, which has doled out billions of dollars in "genius grants" and to nonprofit organizations working on major social challenges, now wants to give away $100 million to solve a societal problem that might not be on its radar.
The philanthropic organization will the grant to a group that presents the most measurable and attainable plan to tackle any critical problem facing people, places or the environment, the foundation announced Thursday morning.
Cecilia Conrad, MacArthur's managing director leading its new 100&Change competition, said the hope is that the challenge will inspire more creative thinking around problem solving and shine a light on ideas deserving of resources.
"We believe there are solutions to problems out there that $100 million might be able to make significant headway or unlock resources, and we want to hear what those are," Conrad said in an interview. "By focusing on solutions, we can inspire people to focus on problems that can be solved, and we just have to roll up our sleeves and get to it."
Conrad was reluctant to offer examples of what those types of problems could be as to not tip off entrants, but she said it has to be something where there's strong evidence that it is solvable. This could be something that would need only a one-time infusion of cash, she said, or the money could serve as a launching point to entice other investors.
The foundation decided to open it up to organizations rather than individuals because the applicants must show the capacity to carry out the solution they propose. There are no limits on the type of organization that may enter. They can be international or from the United States. They can be for-profit or nonprofit. They just can't be government entities or individuals.
Conrad said the scope of the challenge is unprecedented.
"I don't believe there is something with this level of grant funding that is agnostic about the problem they are solving," she said.
The Chicago-based MacArthur Foundation is best known for its fellowships, also known as "genius grants," which finance individuals' creative endeavors. Unlike those recipients, who are gifted the money with no strings attached, the winner of 100&Change will be held accountable to see through its proposal, Conrad said. The money will be paid over multiple years as the grantee reaches designated milestones.
While there will ultimately only be one winner, finalists will have to give public talks about their entry, which Conrad hopes will raise the profile of these ideas and get other philanthropists interested in investing.
Applications will be accepted through Oct. 3 and semi-finalists will be announced in December. Those organizations will then work with experts to determine what would be needed to viably carry out the proposed solutions. Finalists will be chosen in the summer of 2017 with the MacArthur Board of Directors picking the winner of the $100 million sometime in the fall.
For additional information – https://www.100andchange.org/
Source: Washington Post